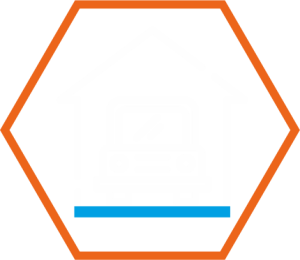 APPLICATIONS
Commercial Flooring

in California
Commercial floors are a crucial component of any business, and selecting the best flooring option can have a significant impact on the aesthetics and use of your area. Our business specializes in offering high-quality flooring options for commercial spaces, such as polished concrete, sealed concrete, and epoxy floors.
No matter what type of commercial space you have, our team of experienced professionals can help you choose the right floor solution for your needs. From start to finish, we'll work with you to ensure that your new floor is installed to the highest standards and meets all of your expectations.
GET NOW A FREE QUOTE
Fill this form below and we will get back to you as soon as possible
Depending on the characteristics you are seeking, commercial spaces have a range of floor solutions.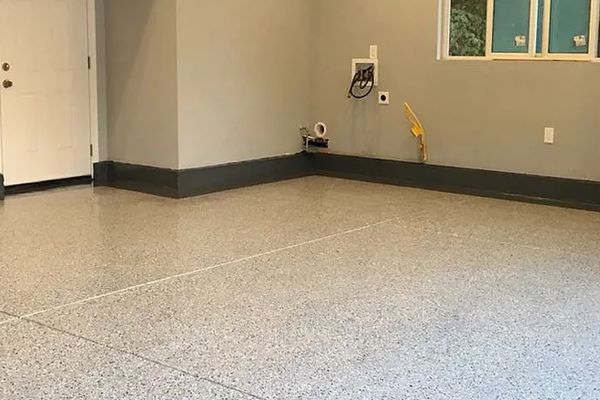 Epoxy Flakes Floor System
Our epoxy flakes system is a high-end flooring solution that blends usefulness and aesthetics to produce a stunning, long-lasting surface. This method creates a smooth, textured finish that is both slip-resistant and easy to maintain by combining high-quality epoxy resins and ornamental vinyl flakes.
Commercial floors frequently have epoxy floor coatings because they provide a beautiful surface that can handle various pollutants. Epoxy floors are perfect for businesses wishing to design a distinctive and eye-catching area since they can be customized with a variety of colors, patterns, and textures.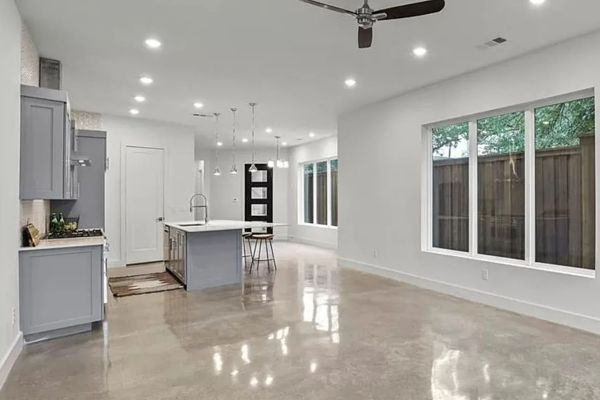 Polished concrete Floor System
Another fantastic option for business flooring is polished concrete, which offers a sleek and contemporary appearance that is long-lasting and simple to maintain. Polished concrete is a flexible option for companies in a variety of sectors since it can be personalized with a selection of colors and finishes.
Our polished concrete floor system is not only functional, but also quite fashionable. Our polished concrete floors, with their sleek and modern appearance that is prevalent in today's design trends, may help convert your business area into a contemporary and outstanding setting.
Our polished concrete floor system is easy to maintain in addition to its durability and elegance. The polished surface makes it stain and spill resistant, and it takes little more than regular sweeping and occasional mopping to keep it looking good.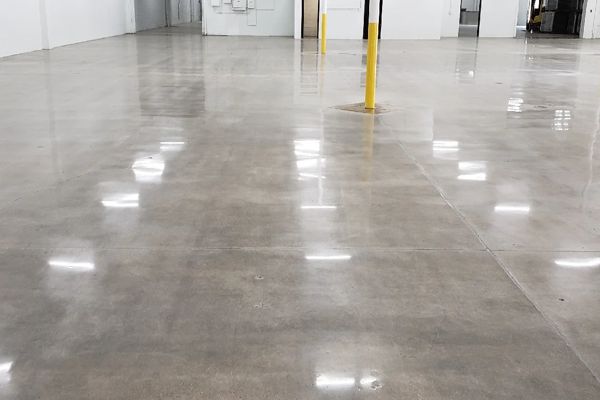 Sealed concrete Floor system
Our sealed concrete floors have been coated with a high-quality sealer, making them resistant to spills, stains, and other types of damage. This sealer also offers the flooring a glossy, appealing sheen, which may assist improve the appearance and feel of your business area.
Our sealed concrete floor solution is a sustainable alternative for organizations aiming to reduce their environmental impact, in addition to its durability and usability. Our sealed concrete floors need low care and upkeep, avoiding the need for harsh chemicals and cleansers.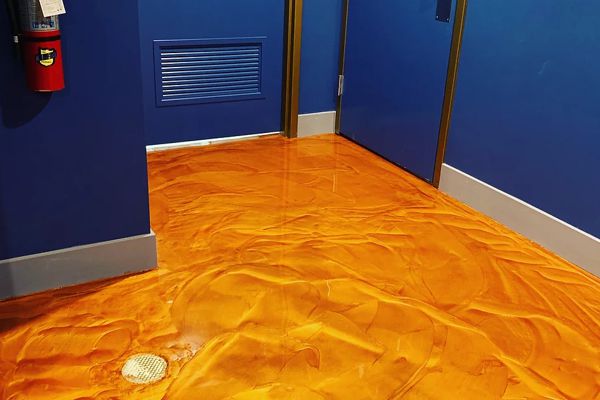 Epoxy Metallic Floor System
Our metallic epoxy floor system is a striking and modern flooring option that is ideal for a variety of business environments. It's extremely tough and can survive heavy foot traffic, spills, and even heavy machines, making it an excellent choice for any business.
What distinguishes our metallic epoxy floor solution is its eye-catching aesthetic attractiveness. Metallic pigments in epoxy give a shiny, three-dimensional look that may really make your business space stand out. To further increase its aesthetic appeal and compliment your identity, the flooring may be personalized with patterns or designs.

We give you some recommendations for the type of commercial floor you are looking for:
Restaurants
Epoxy flooring is a long-lasting, low-maintenance flooring option that can handle heavy foot traffic and spills. It's also available in a range of colors and finishes, including metallic and flake choices, to give your restaurant a distinct and modern appearance.
Hotels
There are two great options for these type of places: For places like lobbies, Metallic colors in epoxy produce a stunning, three-dimensional effect that may give your space a modern and stylish appearance.
Also, Polished concrete is a practical and durable flooring solution that can give your hotel a modern and stylish look
Retail spaces and Multi-use commercial building
the best flooring solution for your retail space will depend on your specific needs and preferences. However, we recommend Polished concrete, since it is a popular flooring option for modern retail spaces because of its industrial and minimalist look. It's also long-lasting, simple to care for, and can be personalized with stains or coatings.