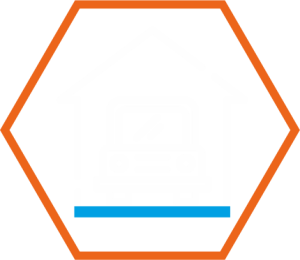 APPLICATIONS
Kitchen Flooring in California
Throughout time, epoxy industrial flooring has become more and more common, especially in commercial kitchens where it offers a number of advantages that make it a popular option for many business owners. Resins and hardeners are blended in the flooring to create a tough, chemical-resistant surface that can endure heavy foot activity, spills, and cleaning agents. The benefits of commercial kitchen epoxy flooring will be covered in more detail in the paragraphs that follow, along with the reasons why commercial kitchens choose it.
GET NOW A FREE QUOTE
Fill this form below and we will get back to you as soon as possible
Epoxy flooring's seamless design creates a smooth, clean surface without grout lines or seams where bacteria and moisture can collect. This is one of the material's main advantages. This function is especially vital in a commercial kitchen where cleanliness and safety are of the utmost importance. Epoxy flooring produces an equal, smooth surface that lowers the possibility of accidents and makes cleaning and upkeep easier.
Commercial kitchen epoxy flooring also has the benefit of requiring little to no maintenance. The seamless surface is a fantastic low-maintenance alternative for busy commercial kitchens since it is simple to clean and resistant to stains and spills. This will allow business owners to concentrate on their core business operations while saving them a ton of time and money on cleaning supplies and equipment.
Epoxy industrial flooring is a low-maintenance alternative that is also offered in a range of colors and finishes, making it simple to choose a style that complements the decor of your commercial kitchen.
Finally, epoxy industrial flooring is a long-lasting choice that will maintain the attractiveness of your kitchen for many years. The flooring is resistant to scuffs, chips, and other types of harm, so even after many years of heavy usage, it keeps its appearance. The flooring is additionally made to endure high temperatures, which makes it a perfect option for industrial kitchens that employ hot cooking equipment.