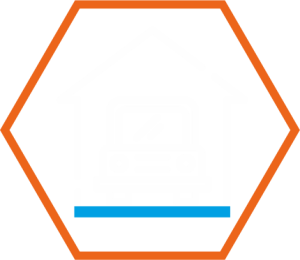 APPLICATIONS
Warehouse Flooring

in California
Are you looking for a durable, long-lasting, and reliable flooring option for your warehouse? Look no further! Our flooring options are designed to withstand heavy traffic, high impact, and the wear and tear of a bustling warehouse environment.
Our team of experts can help you select the right flooring solution for your specific needs and ensure that it is installed efficiently with minimal disruption to your operations as possible.
GET NOW A FREE QUOTE
Fill this form below and we will get back to you as soon as possible
Our selection of flooring options designed to be non-slip, easy to clean, and resistant to stains, chemicals or/and moisture, such as the following: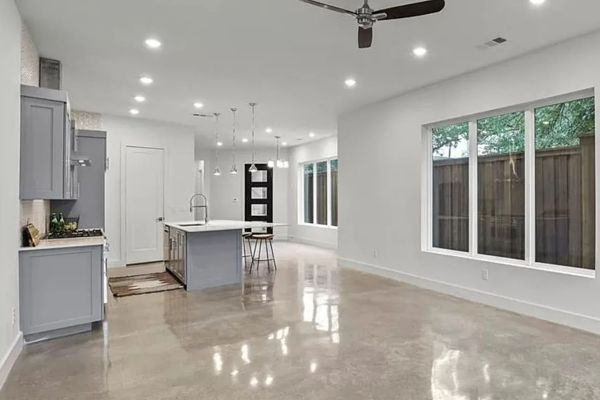 Concrete Floor Polishing
Is an excellent flooring option for warehouses due to its durability, cost-effectiveness and low maintenance requirements. With proper installation and maintenance, a polished concrete floor can last for many years, providing a safe and attractive flooring solution for any warehouse.
We also offer different options with color so you can turn your polished concrete into a work of art. Whether you're looking to add a pop of color or create a bold, dramatic effect, our stain color is the perfect way to achieve your desired look.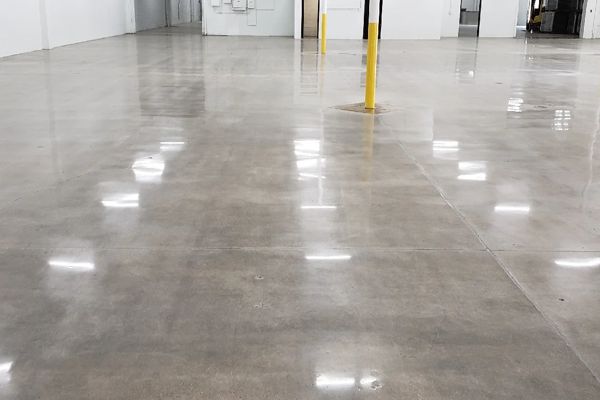 Sealed Concrete
Our sealed concrete flooring solutions are designed to withstand the toughest conditions, from heavy foot and vehicle traffic to spills, stains, and chemical exposure.
Not only does a sealed concrete floor provide a cleaner and safer environment for your employees, but it also requires minimal upkeep and can save you time and money in the long run.
We can customize the color, texture, and finish of your sealed concrete floor to match your warehouse's aesthetic and functional requirements. Whether you need a high-gloss finish for a showroom or a slip-resistant texture for a loading dock, we can deliver a solution that meets your needs.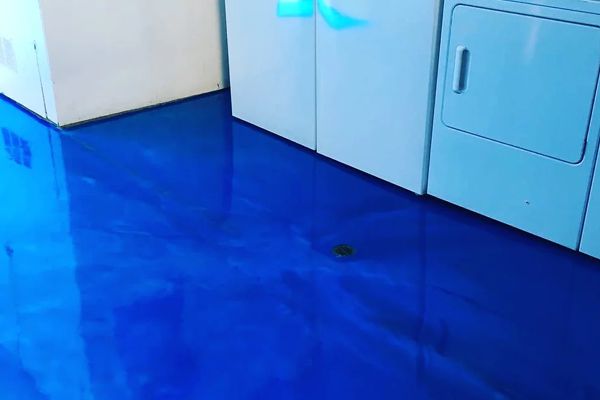 Epoxy Solid color
The solid color finish of our epoxy flooring creates a smooth, non-porous and seamless, uniform look that is easy to clean and maintain. It is also slip-resistant and offers excellent resistance to abrasion and impact, making it a safe and practical choice for your warehouse.
Also, just like the sealed concrete, the epoxy solid color floor can be customized to match your warehouse's brand or color scheme. You can choose from a wide range of colors we offer.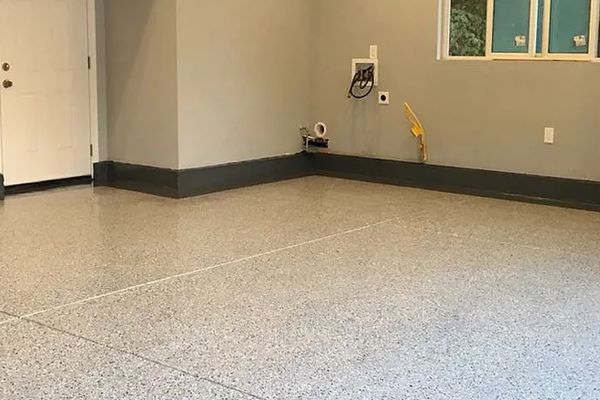 Flake Epoxy Flooring
The multi-colored flakes create a visually appealing pattern that can help to brighten up the space and create a more inviting atmosphere. This is especially important for warehouses that receive visitors or clients, as it can help to create a positive first impression.

We give you some recommendations for the type of warehouse you are looking for:
Warehouse for Storage
Polished concrete and sealed concrete floors are excellent options for storage facilities due to their durability, low maintenance, and long lifespan. These types of floors have become increasingly popular in recent years, particularly in industrial and commercial settings.
Both systems offer a clean, professional look that can enhance the overall appearance of the facility, and they can be customized to suit a wide range of styles and designs.
Warehouse for Food, Health and Laboratory: Epoxy Solids Color
In Food placers, laboratories, hospital or health department settings, where cleanliness and hygiene are of utmost importance, solid color epoxy floors are a popular choice because they are seamless and easy to clean. They do not have any grout lines or seams that can harbor bacteria or germs, making them a hygienic flooring solution. Additionally, they are resistant to chemicals, such as cleaning solutions and disinfectants, which are frequently used in these environments.
A modern and good looking warehouse: Flake Epoxy Flooring
Overall, regarding the flooring options, investing in high-quality flooring for your warehouse can not only improve safety and productivity but also enhance the overall appearance of your facility.
Contact us today to learn more about our warehouse flooring options and to request a quote. We are committed to providing you with the best flooring solutions for your business needs.